Michigan basketball vs. MSU should be a bloodbath
It doesn't take a genius to figure out that Michigan State and Michigan basketball don't get along very well. This weekend, we will see it all on the court.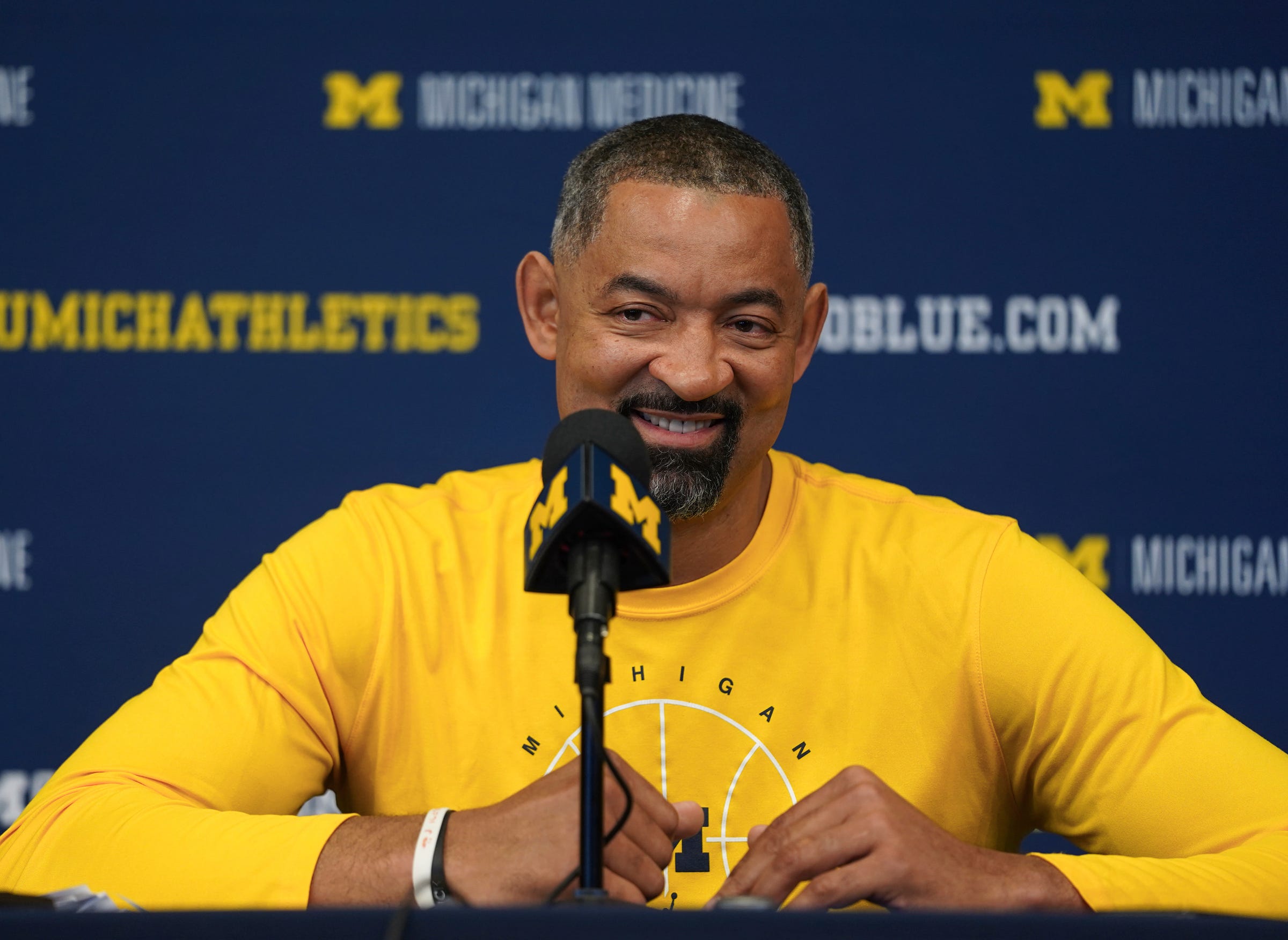 Every year, Michigan basketball plays Michigan State at least twice. During the Juwan Howard era, the Wolverines are 3-3 against the Spartans in one of the most heated rivalries in the sport of college basketball. This weekend, we will experience game one of the 2022-23 series.
Both teams are red hot right now
Michigan and Michigan State hoops have seen their fair share of ups and downs over the past few years.
Even this season we have seen the rapid changes in both teams — especially Michigan. Less than two weeks ago we all watched Central Michigan — a Q4 MAC program — come into Ann Arbor and beat Michigan, 63-61. The loss sent the Wolverines' record down to a pitiful 7-5 overall and was likely Michigan's worst loss in recent memory.
Since the ball dropped in 2023, Juwan Howard and his Wolverines have gotten hot. On Sunday, January 1st, Michigan basketball started the new year off on the right foot with a huge 81-46 beat-down on Maryland. Last night, we saw yet another huge Michigan win as the Wolverines beat Penn State, 79-69 in Crisler Center.
Michigan's most recent wins improved its record to 9-5 overall and 3-0 in conference play. Despite not being ranked, the Wolverines are currently tied for 1st place in the Big Ten.
Michigan and Michigan State's seasons thus far
Though the Wolverines and Spartans have seen rocky moments this year, the two sit pretty close together standings-wise. Michigan basketball is now 9-5 (3-0 Big Ten) after its home win over Penn State. On the other hand, Michigan State is 10-4 (2-1 Big Ten) on the year. Michigan State is riding a five-game winning streak heading into this weekend; however, the only impressive win of the bunch was at Penn State.
MSU's most recent wins are over Brown, Oakland, Buffalo, and Nebraska. MSU still has some impressive wins this year, such as an 11-point win over No. 4 Kentucky and a 73-71 win over Villanova.
According to ESPN, Michigan State heads into this weekend with a 70.1 percent chance of victory. A lot of that has to do with the Spartans being at home; however, the Wolverines have a 1-0 record in true road games this year. Aside from the early-season tournaments, Michigan basketball's only road test of the 2022-23 season came against Minnesota — a game that Michigan won 90-75 win.
This game is crucial for Michigan basketball
After a 7-5 start to the season with a 6-5 non-conference record, Michigan basketball has seemingly gotten itself back on track. The Wolverines are 2-0 since the turn of the new year, with impressive wins over Maryland (81-46) and Penn State (79-69) to start the bulk of conference play. Despite its five losses, Michigan is undefeated in Big Ten play and tied for 1st place in the conference standings.
Since Michigan's 63-61 win over Central Michigan it has become clear that Michigan will need a handful of impressive wins to make up for its ugly Q4 loss.
The Wolverines have many opportunities against MSU, including a win over their biggest rival in East Lansing, a Q1 win, and keeping their perfect Big Ten record in-tact. While a win over Michigan State likely won't get the Wolverines into next week's top-25, it would sure be a step in the right direction.